Be energized with mineralization treatments from around the world. The toxins and pollutants will dissipate from tissues and body systems as they are massaged away.
WHAT IS THERAPUTEIC MASSAGE?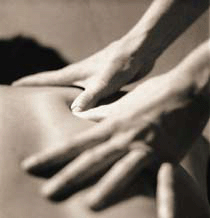 It is a very healing and relaxing experience. Our state registered therapists offer a massage which is tailored to meet your specific needs.
By enhancing the function of joints and muscles, improving circulation and physical fatigue, massage gives a feeling of wellness and self-worth.
A more efficiently functioning body sleeps soundly and enhances productivity and good morale. This will create a win-win situation for family, friends and even for employees.
SWEDISH MASSAGE includes gliding strokes, kneading, friction and percussion movements. It is very smoothing to frazzled and fatigues nerves.
SPORT MASSAGE is deeper and more brisk than relaxation massage. More pressure is administered in specific muscular areas that are often exercised during sport or recreational activity. After an event or exercise, massage returns muscles to their original capacity, aiding in the removal of lactic acid.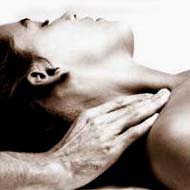 INJURY REHABILITATION, DEEP TISSUE & MYOFASCIAL RELEASE can be done with or without physician's prescription. This work loosens tight muscles and painful areas, increasing range of motion for more comfortable joint movements.
BODY AND FACE TREATMENTS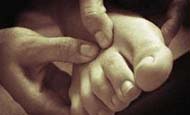 These exfoliating and hydrating treatments are very uplifting as they detoxify your tissues from pollutants. These treatments energize and refresh even the most exhausted and fatigued bodies and minds.
STRESS REDUCTION AND RELAXATION
| | |
| --- | --- |
| Ear Candling | $25 |
| 30 minutes | $40 |
| One hour | $60 |
| Ninety minutes | $90 |
| Chair Massage per minute | $1 |
REFLEXOLOGY
| | |
| --- | --- |
| 30 minutes | $35 |
| One hour | $50 |
INJURY REHABILITATION, DEEP TISSUE, PAIN RELEASE, SPORTS
| | |
| --- | --- |
| 30 minutes | $35 |
| One hour | $60 |
| Ninety minutes | $80 |
| 2 hours | $110 |