European Facial starts at $60 and up by esthetician
Introducing...
Holistic Wellness
Skin Care, Facial Peel
Chemical Peel
Deep electro brush cleaning
Steaming Mist
Light line vegetal peel
Eye area massage & treatment
Age eraser Alpha Complex Creme Massage
Lip LIne peeling
All over firming & tightening masque
3 step hand rejuvenation treatment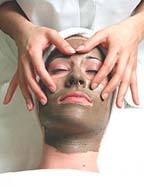 How does a professional European "Clinic Facial" differ from an "at home" facial?
A Professional European facial ALWAYS begins with a PROFESSIONAL SKIN ANALYSIS. It is the analysis which determines the correct treatments and services that are provided for the clients.

Professional Skin Analysis determines the skin type, texture and skin condition.

Professional facials use skincare products that are formulated specifically for the skin condition determined by a Professional Skin Analysis. These products are formulated with a high concentration of active ingredients and can only be purchased through a state licensed professional. PROFESSIONAL PRODUCTS = MORE ACTIVE INGREDIENTS.

Professional Clinical Facials use special EQUIPMENT AND/OR TECHNIQUES to cleanse, treat or enhance the skin.

The client is educated and advised on products, treatments and/or services, which are recommended based on their specific skin condition. CLIENTS ARE EDUCATED in their personal skin care needs.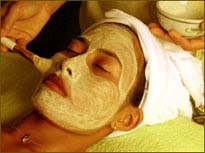 INDIVIDUAL CLIENT SERVICES INCLUDE:
Acne Facial Therapy (Hormonal or Digestive Disturbance)
Acne Facial Therapy using lonadermine
Sensitive Skin Facial Therapy
Aromatic Facial
Rejuvenating Eye Lifting Treatments
Prices for individuals based on personal consultation.